Property round-up: Knight Frank; Wardley Industrial Property; BXB Land Options; AG Challenge + Constructing Consultancy
x
Register for free to get the latest news straight to your inbox
to register
The Carlsberg Marston's Brewing Company (CMBC) has acquired the lease for an approximately 40,000 m² warehouse in Runcorn as part of a strategic move to create a national internal secondary logistics network.
The Zip56, Preston Brook unit, near the M56 and M6, will be linked to other new depots in Cardiff and the South East along with 10 existing depots to serve commercial customers across the UK.
Knight Frank worked for CMBC and partner Sam Royle said, "The company previously operated a dual secondary logistics network with an internal network previously operated by Marston's, while Carlsberg outsourced its requirements to DHL Tradeteam.
"You made the decision to consolidate this into an internal network and the Runcorn site was key to that plan. We are pleased to have found a first-class location that perfectly suits your needs. "
Sam added, "This new network of depots will create around 200 jobs in multiple locations and CMBC is also investing in a fleet of 100 new energy efficient trucks and vans."
Unit 1 at Zip 56 will offer 37,092 m² / 3,445 m² of renovated storage space, spacious courtyards and offices on the ground floor and first floor.
Will Kenyon of B8 Real Estate acted on behalf of the landlord Logicor.
::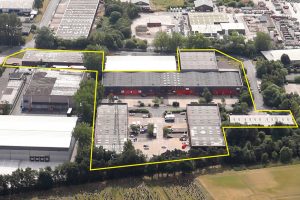 An established industrial area in Manchester is fully let after a successful renovation program with new prime rents at a new high.
Work on the Wardley Industrial Estate in Worsley consisted of the refurbishment of five units ranging in size from 9,000 to 20,000 square feet over a period of 18 months. All are now fully rented with tenants such as telecommunications company Clearcomm Group and welding equipment wholesaler Wilkinson Star.
Headline rental rates have hit £ 6.75 per square foot, a record for the property.
B8 Real Estate acted as the landlord's sole landlord.
Wardley Industrial Estate comprises 18 units and is located just off the A580 East Lancashire Road, less than 1 mile from the M60 and 5 miles from Manchester city center. Other tenants on the property are Wolseley Managed Services and Bespoke Acoustic Solutions.
Anthony Mellor of the B8 Real Estate rental team said, "Wardley is a proven location within the M60 corridor. This recent success reflects the strong market for high quality refurbished apartments, where units are quickly being rented out to established, high quality tenants at record rents.
"All but one of the rentals were agreed before the work was completed, which shows the high demand in the current market dynamics."
::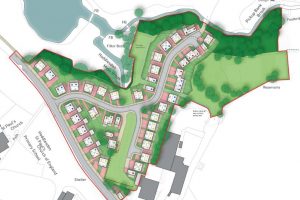 Blackburn has agreed with Darwen Council on proposals to renovate an abandoned mill in Hoddlesden to create 79 new homes.
Gary Goodman of Liverpool-based BXB Land Solutions says the decision is an important shot in the arm for the commuter village.
"This location has spoiled the village for years and our proposals deal sensitively with a multitude of challenges and at the same time change its visual impact and its value to stay. I am happy for the villagers who have consistently supported our suggestions and who will now benefit from the renovation and delivery of the site. "
In the application, a full building permit was requested for the demolition of several derelict buildings as well as renovation work on the site in order to enable the completion of a development platform. BXB has received general approval for 79 new houses, which are divided into two, three and four-bed properties and can be reached via Johnson New Road.
Carus Mill used to be a textile factory producing medical fabrics such as swabs and bandages for export worldwide. It was closed in 2003 and burned down in 2008. Subsequent soil investigations showed that the area was polluted for many years.
Negotiations to sell the property to a developer will begin shortly, Goodman said.
Supporting consultants for the project were Curtins (transport), Brock Carmichael (architects), Nexus (planning) and Erap (ecology).
BXB is currently involved in the conversion of a number of other former industrial sites in St. Helens, Preston and Co. Durham.
::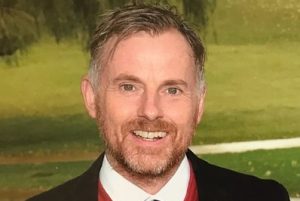 Preston-based AG Project + Building Consultancy (AG) has secured a place in the JV North Framework, a consortium of housing associations and local authorities.
The £ 560 million framework will enable framework partners to build approximately 4,000 homes from now through the end of 2025. The JV North consortium is one of the UK's largest public housing developers and its members build the equivalent of 3.5 homes every day.
Consortium members include Bury Council, Johnnie Johnson Housing, One Manchester, Peaks and Plains Housing Trust, Muir Group, Plus Dane Housing, Sovini, Stockport Homes, Stockport Council, Torus, Trafford Housing Trust, Weaver Vale Housing Trust, and Wythenshawe Community Housing Group.
AG is one of eight employer representatives who secure a place in the framework. Managing Director Jonathan Shaw said, "We are proud to have been selected and look forward to doing our part to create high quality, affordable housing for the people of the Northwest.
"The inclusion in the framework supports our expansion into the housing sector, which is an important aspect of our growth plans. We look forward to working with consortium members to not only create quality housing, but also carry out projects that will help rebuild communities. "