North West enterprise briefs: UA92; Sale Sharks; RSK; Oldham Council; Merseyrail
x
Register for free to get the latest news straight to your inbox
to register
The University Academy 92 (UA92) is introducing an innovative service package designed to facilitate access to higher education for young people from disadvantaged backgrounds.
Inspired by Manchester United's Free School Lunch Campaign and English soccer player Marcus Rashford, and UA92's own vision of making higher education accessible to all, UA92 has put together a £ 5,000 free support package of essential educational content. The package includes a laptop, data, travel to UA92, year-round lunches, and a starter voucher that provides students with the basic support they need to successfully study.
Gary Neville, Co-Founder of UA92 said, "At UA92 we want to make higher education inclusive and accessible for everyone, regardless of their background. Unfortunately, young people from communities with high financial deprivation often miss the chance to continue their education, so we were keen to develop a support package for those who really need it. We worked hard with our partners to create the Make It For Real initiative to give more young people the opportunity to continue their education and be successful regardless of traditional barriers. "
UA92 CEO Sara Prowse said, "Our Make It For Real initiative underpins UA92's principles of accessibility, social mobility and inclusivity. Currently, only 26% of students eligible for free school meals achieve higher education, compared to 45% of those who do not receive free school meals. This gap is the highest since 2006.
"These statistics make it clear that much more can be done to support young people from disadvantaged backgrounds. For many, continuing education beyond compulsory education is unaffordable or inaccessible. This package is designed to help these young people rethink higher education by giving them some of the fundamentals for successful studies that are often overlooked. "
UA92 is working with a number of brands to provide the Make It For Real package. Students who are eligible for the scholarship will each receive a Microsoft Surface Pro laptop and unlimited TalkTalk data for three years, co-op lunch vouchers (five days a week, 52 weeks a year for the duration of their course), Dunelm House vouchers worth £ 150 and free travel to UA92.
::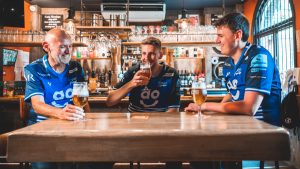 Premier rugby club Sale Sharks has teamed up with multi-award-winning Manchester-based content agency Trunk to launch its new Macron 2021/2022 jersey.
The Trunk team recorded videos from iconic locations across the northwest, including Christie Hospital in Manchester and Lytham St. Anne's Beach. And trunk animators also produced a beautiful fabric animation that ran non-stop to bring the piece together and capture the theme of the campaign – the "fabric of the north".
The team worked with the Sharks branding and marketing team on the project, filming with Sharks fans of all ages, as well as Sale's non-executive director and English World Cup winner Jason Robinson and player Josh Beaumont. Trunk, which recently won three European Content Awards for Best Sponsorship, Best Collaboration and Best Video, delivered the finished video in time to launch the new kit ahead of the 2021/22 Gallagher Premiership season.
Benjamin Harrap, Head of Film at Trunk, said, "When Sale Sharks contacted us about this project, we all took the opportunity. Sport is in our DNA, so we are all incredibly proud to produce such a high quality video for the leading rugby club in our region. "
Claire Butters, Sales Sharks Marketing Director, said, "Trunk was the perfect partner for this project from start to finish. Being local themselves, Adam and the team understood the story we wanted to tell with the new jersey and they were able to bring it to life better than we ever imagined. Working with them was fantastic and we are all very proud of the finished video and campaign. "
::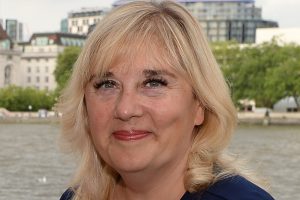 Nature Positive, a boutique management consultancy, was founded as a subsidiary of the Wirral-based international environmental, engineering and technical services company RSK Group. Nature Positive will provide bespoke services for companies that wish to understand their dependency and its potential impact on nature and natural capital, both directly and through their supply chains.
Bath-based Nature Positive's bespoke services include biodiversity and natural capital assessments, supply chain risk assessments, due diligence and the practical mitigation and offsetting of environmental impacts for companies and their investors around the world.
Nature Positive CEO Stephanie Wray said, "Every business, directly or indirectly, depends on the natural environment to survive. These dependencies are often hidden in the value chain, off the balance sheet and with natural resources assumed to be free and readily available. But changes in our natural environment, such as those caused by climate change or changes in politics or public perception, can quickly affect companies and thus harbor material risks.
"Business has the potential to be a positive force for nature. Companies are increasingly realizing the economic benefits of having sustainability at the heart of their organizations, both in the short and long term. This is where Nature Positive comes in. We are environmental scientists who understand business. We quantify the dependence of companies on nature and, in cooperation with our customers, redesign strategy and operations in order to exploit the commercial advantages of a nature-positive approach. "
Alan Ryder, Founder and CEO of Nature Positive's parent company, RSK, said, "Investors are interested in whether a company is doing well in terms of environmental, social and governance (ESG) performance. While most understand climate change well, they are only just beginning to talk about the biodiversity footprints of their investment goals. The loss of biological diversity is one of the greatest threats to society and the economy. Nature Positive aims to change the focus of a company and approach this problem pragmatically and effectively. "
::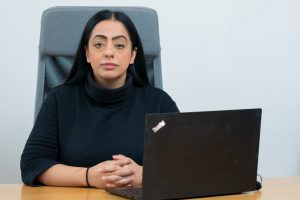 Oldham Council Cabinet has agreed on a new approach aimed at getting more residents to walk, bike and use public transport. Streets For All is a new strategy for the entire Greater Manchester area that shows how to make all streets, streets and highways more accessible and cleaner.
As part of the plan, the council would seek to work with Transport for Greater Manchester (TfGM) and other stakeholders to make roads more welcoming and green. This new approach would benefit local residents in a number of ways, such as: reducing the number of cars on the roads would mean fewer harmful emissions; Making it easier for people to integrate more physical activity into their daily lives; better access to public transport, especially for people with mobility problems; Creating safer roads for pedestrians and road users; and as part of the strategy, the Council would also consider how existing roads and streets could be improved.
As part of the strategy, a number of pilot projects are also being considered which aim to improve travel conditions for travelers in the surrounding neighborhoods and cities. This includes assessing whether a Quality Bus Transit program along the entire length of Corridor A627 / A671 Rochdale-Oldham-Ashton would be beneficial. The scheme is only in the early stages of development.
The council is also working with residents of Chadderton North and Westwood to design Oldham's first Active Neighborhood program to make it easier for them to get around on foot and by bike.
Cllr Arooj Shah, Chairman of Oldham Council and Cabinet Member for Economic and Social Reform, said, "This strategy can be of great benefit to our city and its people. By improving our transport links and making people more mobile, it will improve their educational and career opportunities – this will help overcome the current inequalities between the north and south of the metropolitan area and help Oldham grow by creating new ones Support homes, jobs and businesses. It also fits in with our plans to make Oldham the greenest district in Greater Manchester. "
::
The rail operator Merseyrail will increase the frequency of some of its services on Wirral lines from Sunday 26th September. The COVID-19 pandemic has hit the rail operator for the past 18 months but can now start offering more services again rather than less staff need to self-isolate and more passengers travel again.
This change means that Monday through Saturday connections on the Chester Line will increase to a 15 minute frequency until 7:00 p.m. and then every 30 minutes until the connection ends. The Ellesmere Port Line will continue to offer a 30 minute service all day. A 30-minute line will also run on both lines on Sundays and the departure and arrival times of the trains will change.
Connections on the West Kirby and New Brighton lines will remain at 20-minute intervals, but the arrival and departure times of the trains will change. Passengers are advised to visit www.merseyrail.org for full details.
There are no changes on the Northern lines as the Southport and Hunts Cross trains run every 20 minutes Monday through Saturday from start to finish. A 30-minute service is still offered on Sundays.
On the Ormskirk and Kirkby lines, trains run every 20 minutes until 8:00 p.m. Monday through Saturday, then every 30 minutes until the end of service. A 30-minute service is still offered on Sundays. Passengers are reminded that although face-covering is no longer required on public transport, Merseyrail continues to ask all passengers to wear face-covering in crowded areas unless exempted, out of respect for others.