Individuals: Property consultancy boosts planning and improvement workforce; Pennycuick Collins welcomes newest recruit; and extra
x
Register for free to get the latest news straight to your inbox
to register
Gerald Eve has appointed Julia Chowings as a partner in his planning team and Tom Dolan-Bent as a partner in his development team.
Chowings, who will be based in London and Birmingham and will work closely with the Harry Spawton-led team in Manchester, will be working with both London and local clients on opportunities outside of central London.
With over 25 years of experience, most recently at British Land and previously as a partner at Drivers Jonas and Deloitte, she will focus on inner-city conversions, logistics projects and large redevelopment areas.
Spawton will be located between Gerald Eve's Leeds and Manchester offices and will focus on growing and enhancing the team's well-established contract work for government agencies.
Simon Prichard, Senior Partner at Gerald Eve, said: "As many of our clients are looking to expand their portfolios beyond London to benefit from rapid regional growth in sectors such as serviced living and build-to-rent, life sciences, retail repurposing and urban Center regeneration, we invest in our already established national team to ensure that we offer first-class knowledge and first-class service at both national and regional level. "
Lisa Webb, partner in the planning and development team at Gerald Eve and member of the management, said: "Both Julia and Tom come with an impressive track record, expertise in several real estate asset classes and commitment to our customers. This is an extremely exciting time for Gerald Eve as we continue to grow our teams across the UK in response to strong and growing customer demand as we recover from the pandemic. "
:::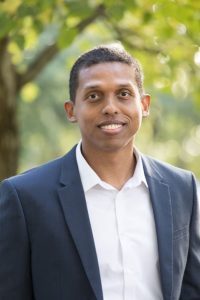 Andreas Coombs joined Pennycuick Collins as a qualified building surveyor.
Associate Director David Baker said, "We are very excited to have Andreas on the team. He will play a pivotal role in providing construction advisory services on a number of exciting projects for a variety of our management and investment clients, while we will also assist Andreas in developing his career as part of our continued investment in the next generation of construction surveyors. "
Coombs added, "I look forward to working with such an experienced and accomplished team, and I am motivated to add to the culture of hard work and excellence that was evident from day one."
:::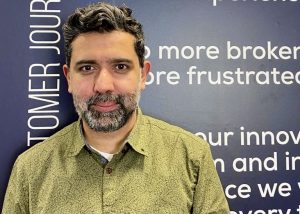 Warwick-based automotive e-commerce agency drivvn has named Anu Shahi as its director of product and technology.
The appointment will support the company's plans to accelerate innovation to support vehicle manufacturers and retailers as digital retail continues to grow.
Shahi joined drivvn in 2019 as Head of Engineering and was instrumental in launching new products in several markets.
Peter Brown, Chief Executive Officer at drivvn, said, "Anu is a valued member of the team and will lead a talented group of developers and product managers to ensure that drivvn continues to lead the industry in developing tools that help drive sales optimize trips through better customers. Over the past 12 months we've seen exponential growth helping global automotive brands in markets around the globe. "
The company continues to expand its team to meet demand. Earlier this year, the company opened 12 new digital stores for four brands in just three months. The rapid introduction saw Peugeot, Citroen and DS in Spain, Germany and Italy, while Opel was launched in Spain, Italy and France.
Shahi said, "It is exciting to lead a talented team at this important industry crossroads. The automotive industry has reached a turning point and consumers are buying more and more vehicles online. So we have to continue to be the market leader and innovate in order to solve tomorrow's problems. "
:::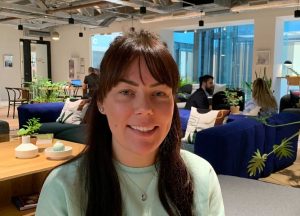 Birmingham-based agency Pink Leopard has named Liv Bevan as Head of Client Success and Operations.
Bevan said, "I am very pleased to have been named Head of Client Success and Operations at Pink Leopard. I want to make sure that by monitoring and evaluating Pink Leopard's commercial performance, we are also able to improve the client's journey and maximize ROI as much as possible.
"While the client's journey is an integral part of the role, I also want to make sure the team is supported both in maintaining a valuable and meaningful relationship with clients and in their own professional development."
The new addition to the team builds on the latest Pink Leopard recruitment campaign, in which the team grew from just two employees to 15 in the summer of 2020.
Laura Hanlon, Co-Director of Pink Leopard, said: "We are very excited to have Liv on Pink Leopard and can't wait to see what this exciting new chapter will bring for the agency. Customer relationships are such an important and essential part of an agency that we at Pink Leopard consider very important. With Liv at the forefront of our customer relationships, we know we will be able to provide great customer service while ensuring that we continue to grow the business at the same pace as we have over the past 12 months. "