Media briefs: Smoking Gun; Peppermint Soda; Weber Shandwick; Limitless; Embrace Advertising and marketing
x
Register for free to get the latest news straight to your inbox
to register
The American baby lifestyle brand Munchkin has commissioned Smoking Gun with the strategy and implementation of its PR, influencer and social media campaigns in the UK.
The Manchester-based agency will assist the brand with consumer PR, social media strategy and larger campaigns in support of the NPD after being named after a competitive three-way talk.
Munchkin, headquartered in California, has been providing parents with innovative products for babies and toddlers such as cups, utensils and milk makers for more than 25 years, which are available in more than 45 countries worldwide.
As part of the new partnership, Smoking Gun will take care of Munchkin's British division.
Diana Griffiths, Marketing Director EMEA at Munchkin, said: "Smoking Gun has extensive experience not only in consumer PR and social first campaigns, but also in the parenting market in particular. We were immediately impressed by their references, their energy and their understanding of our tasks and our goal.
"The Smoking Gun team immediately understood who we are and what we stand for, and we are very much looking forward to our future together."
Smoking Gun General Manager Rick Guttridge said, "Our wealth of parenting experience and expertise, combined with Munchkin's ambitious plans, create the perfect opportunity for us to do brilliant and impactful work together.
"As a mother of four ourselves and with parents of babies and toddlers on our team, we identify with Munchkin's ethos of making parents' lives easier by thinking about the 'little things'."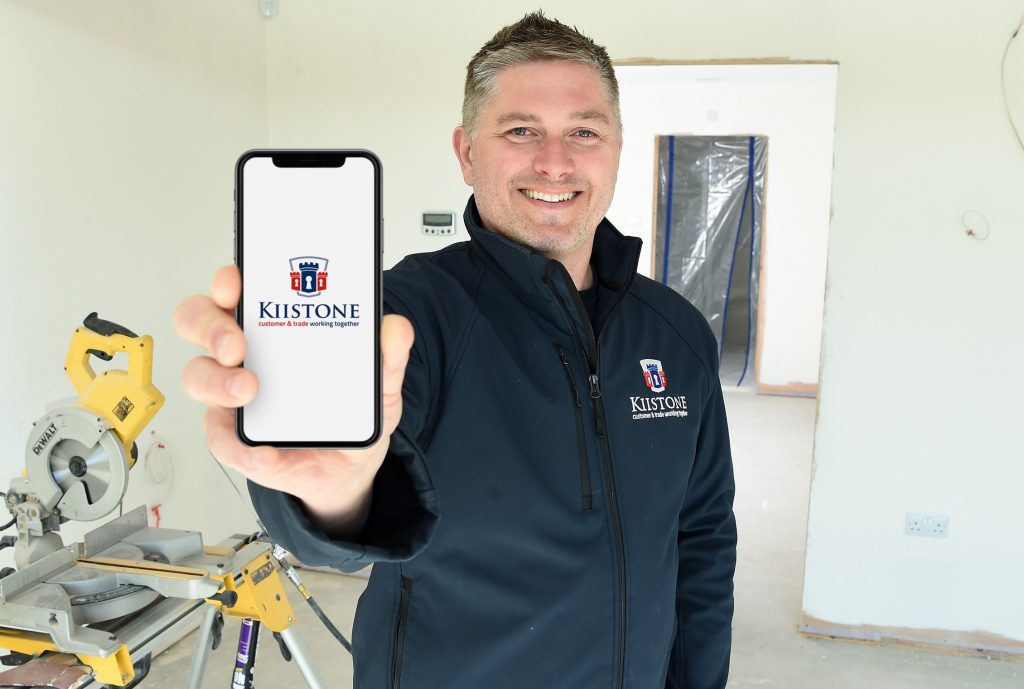 Following the successful launch of its payments platform, Kiistone has awarded Limitless Public Relations an expanded contract in which the agency will run a national trade and consumer campaign that includes media outreach, social media and events.
The technology start-up initially hired Limitless to launch its mobile and desktop platform, which is designed to help tradespeople run their businesses more effectively and put an end to payment disputes.
Developed by CEO Tim Mullock, the Kiistone platform is designed to financially protect both tradespeople and customers who agree on job specifications and budgets through the platform. The payment is then protected and held independently by the largest escrow provider in Europe until both parties are satisfied that the order has been carried out as agreed.
In addition to the escrow solution, the online platform offers other functions that support craftsmen in managing their projects, diary, cash flow, administration and communication. It is also connected to the Kiistone community, providing industry news, guides, and support for retail companies and homeowners.
Tim Mullock, CEO of Kiistone, said, "Kiistone's long-term goal is to build a community of artisans who take pride in their jobs and understand the value to everyone in modernizing the industry.
"Kiistone's ultimate goal is to be a game changer for the industry, restore pride and quality to UK retail and set a new benchmark for professional standards."
For the PR kickoff, Limitless relied on the profile of West Bromwich Albion and England goalkeeper Sam Johnstone, who became a Kiistone shareholder after using the platform during his renovation of his own home, for coverage in the Daily Mail, Sun and the i-News.
Limitless Director Greg Wilson said, "The launch of Kiistone was a huge PR success. Nationwide newspaper coverage has helped us see publications with online readership of 348 million and 2.6 million print media.
"Kiistone is a fantastic product with great ambitions to positively change the status quo and improve the lives of its users, so we look forward to helping you achieve your long-term growth goals."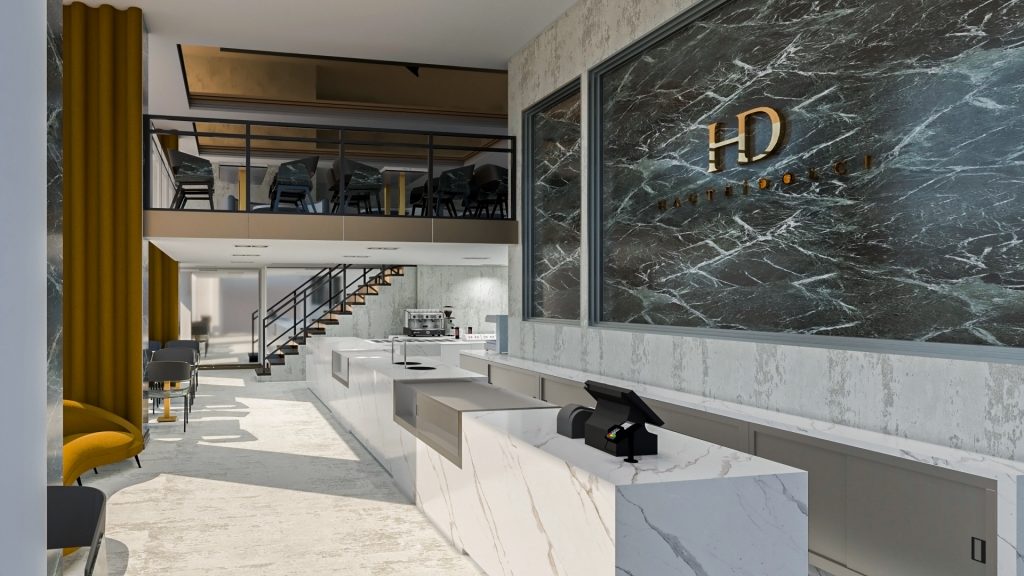 Cheshire-based Peppermint Soda has launched a recruiting campaign following a number of recent customer wins.
The PR and marketing agency is having its busiest time in 15 years, adding four new clients to its roster.
Recent wins include Haute Dolci, the luxury dessert chain that Peppermint appointed to increase brand awareness. The approach involves a mix of tactics from influencer marketing to news production.
The specialized family law firm Maguire Family Law has also hired Peppermint to build their client portfolio and drive growth across the region. This is achieved through a strategic thought leadership and business profiling campaign.
The third win is VU Compare, a new comparison website for vehicle finance and insurance.
Legal UK Services, a leading specialist in finance mis-sales, completes the list. Peppermint's task is to strengthen the brand's profile on a national level and to provide an agile and reactive press office.
Peppermint Soda Owner Jean-Philippe Glaskie said: "This has been an extremely exciting year for Peppermint.
"We have seen the business grow rapidly in recent months and are now the busiest since we started in 2005. With this in mind, we are looking for ambitious PR professionals at all levels to join our team and join us on this exciting journey walk."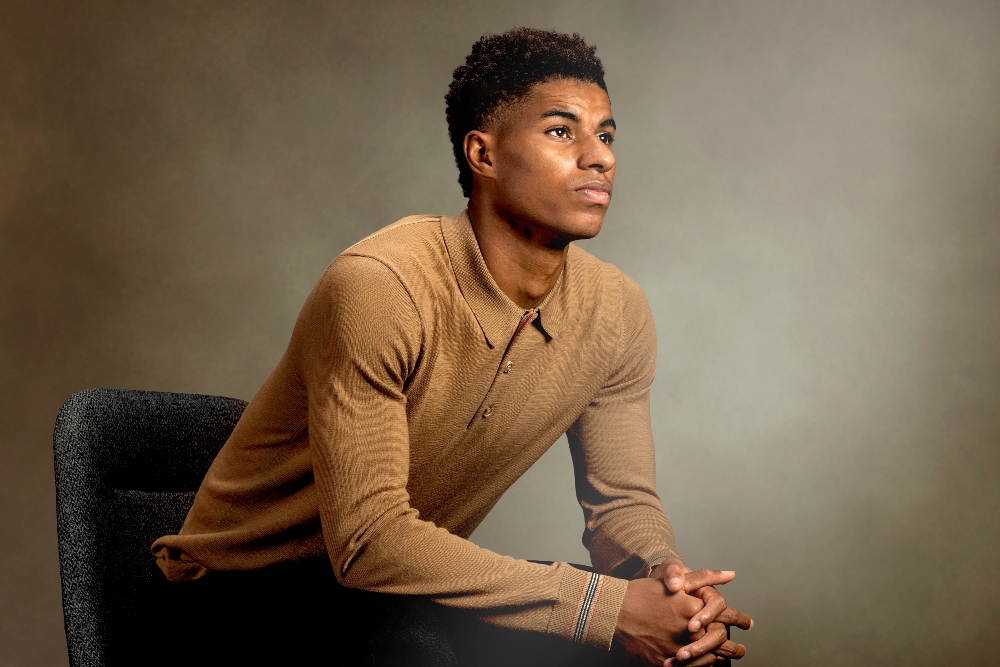 Weber Shandwick has partnered with The Food Foundation to provide PR and digital support for Marcus Rashford's latest campaign.
The #WriteNow campaign represents the latest phase of #ENDCHILDFOODPOVERTY, one of the most influential campaigns of 2020.
So far, the campaign has established a child poverty task force, a parliamentary petition signed by over a million people, and finally the announcement of a government funding package to alleviate child food poverty.
This latest phase will encourage the public to write to their MP through the Rashford website endchildfoodpoverty.org to support three key recommendations of the National Nutrition Strategy to alleviate the growing food insecurity of millions of UK households with children.
The campaign is backed by the #ENDCHILDFOODPOVERTY task force, NGOs and influencers, and will direct people to the campaign website to write to their local MP before they review government spending in October.
Speaking of the campaign, Marcus Rashford said: "Although we have come a long way in the last 20 months bringing the issue of child food poverty to the fore, it is devastatingly getting worse and not better.
"The whole nation got behind the national team this summer, so let's put these numbers in footballing terms: you can fill 27 Wembley stadiums with the 2.5 million kids today who don't know where their next meal is coming from.
"Today I promise my support for three recommendations from Part 2 of the National Nutrition Strategy. I hope that we will see the necessary investments pledged during the autumn spending review. I will write to my honorable Member about this and I encourage all of you to do the same. It will take many of us to stand together and show that we care about reaching those most in need in our communities. "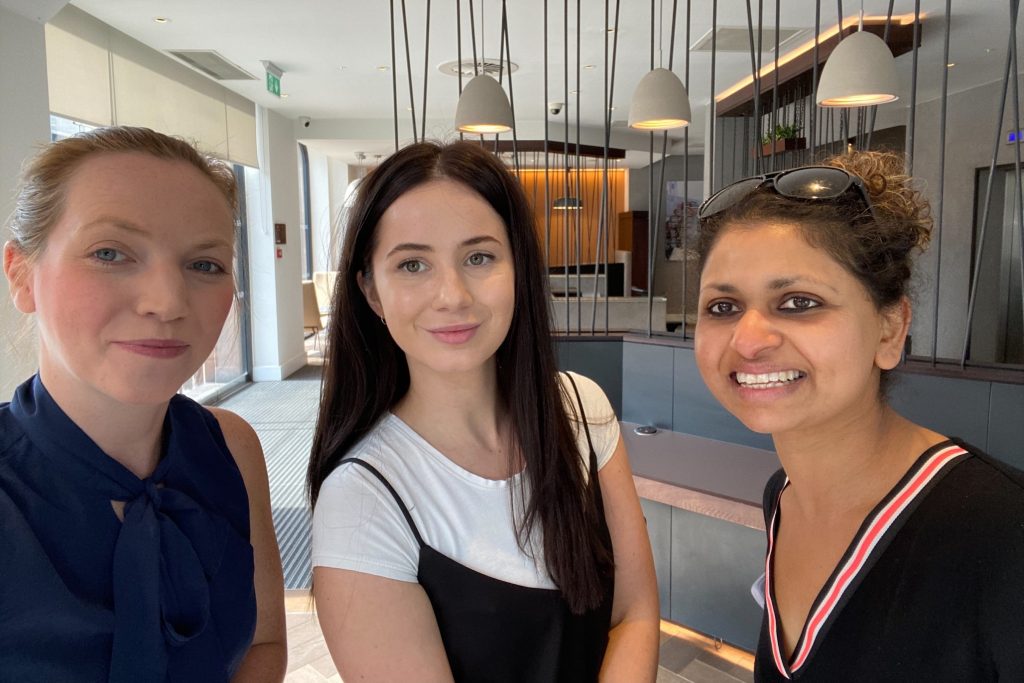 Embrace Marketing, an agency for B2B branding, digital marketing and website development, won two competitive pitches for brand development projects in one day.
One is for a new sustainability brand for a global healthcare company and the other for a new, cutting-edge cloud-based brand for an established professional service company.
Becky Reardon, Managing Director, Embrace Marketing, said: "We are very happy to have won two pitches in one day – a first for us!
"What makes our branding process a little different is that we combine a strategic, evidence-based branding approach with creativity in messaging and visual identity.
"We don't develop fluffy brands, we help develop creative brands with real, authentic meaning.
"We also tend to win projects that have complex B2B branding needs, such as the consideration of brand hierarchies and many sub-brands or with a complex offer, a complex target group or a complex stakeholder structure. We can't wait to get started with these two new projects. "
Embrace's brand development process follows the B2B RiSE brand model developed by Embrace in 2019. The RiSE brand model identifies the strategic work that is required depending on the status of a brand in its life cycle.