Kyle Faichney and Greig Paris be a part of CBRE's constructing consultancy crew
Kyle Faichney and Greig Paris join CBRE's construction consultancy team
Real estate advisor CBRE has announced two new hires to expand the project management and construction consulting department.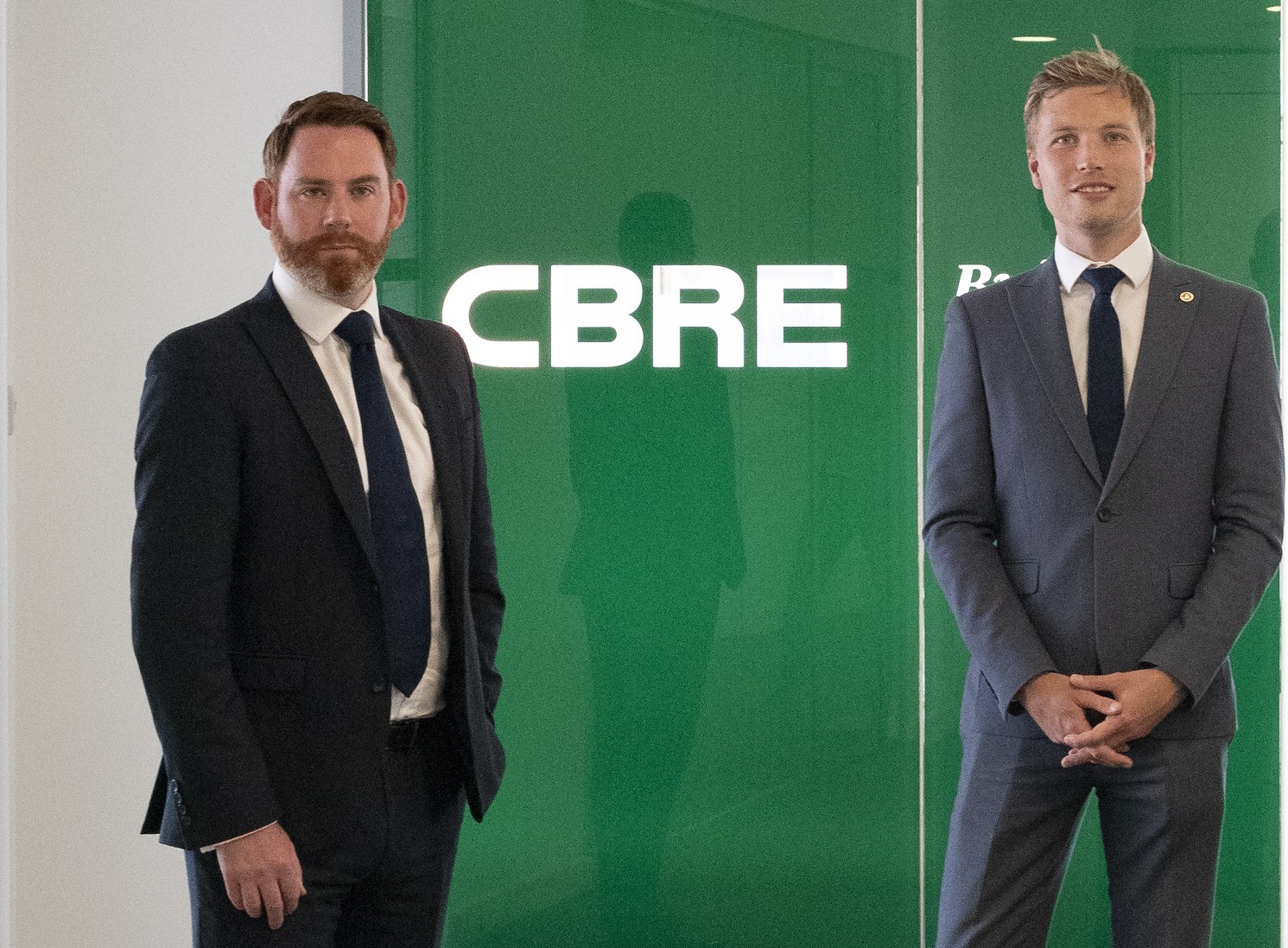 Kyle Faichney and Greig Paris
Kyle Faichney will join the firm as an Associate Director on the project and expense management team and will be based in the Glasgow office. He was previously an associate director at Gardiner & Theobald LLP and held roles Axiom Project Services Ltd and Loyalty + Gould before.
Kyle has a wealth of experience managing projects for both private and public clients in a variety of sectors including office, retail, industrial, hotels, life sciences and education.
In his new role at CBRE, Kyle will initially focus on a number of office expansion projects for CBRE's clients.
Greig Paris has joined the Expense Advisory Team as Senior Surveyor and will be based in the Edinburgh office. He comes to the company of Amicus Property Consultants Ltd where he was responsible as a project expert for commercial management before and after the conclusion of contracts for large hospitality, leisure, energy and residential projects.
At CBRE, Greig will work in a wide variety of sectors to provide basic pre- and post-contract cost advisory services and to enhance development monitoring delivery.
Mark Little, Head of Project Management and Construction Advisory Team at CBRE Scotland, said: "We are very pleased to announce that Kyle and Greig have joined the teams in Glasgow and Edinburgh, bringing a wealth of experience from a variety of sectors and improving our offerings to our customers. Both are great talents who have already proven to deliver impressive results. I am sure they will both be fantastic business benefits.
"It is a very exciting time for the project management and construction consultancy team and 2021 already seems very busy as we capitalize on the opportunities that are emerging in key growth areas such as low carbon energy and logistics.
"We have quite a unique offering in the market; no other company offers the same range of services with expertise in a number of sectors. As part of CBRE's global project management team, we have a fantastic and diverse client base and that global mandate has brought us the good fortune to land some exciting new work outside of the UK operating out of Scotland.
"We have set ourselves the goal of significantly expanding the team by the end of the year and look forward to making further recruitment announcements soon."