Company roundup: ACD&B; Spike; Paladin Advertising; and extra
The independent creative agency ACD & B, which specializes in providing branding, artwork, creative, web design and PR for clients, has moved to a new building in Leeds after several client appointments.
Global intelligence and investigation management software group, Altia, has selected ACD&B to update their brand, redesign their website and streamline their offerings with a new logo for each of their products.
Blok, a managed cyber security provider for small businesses and sole proprietorships, has chosen ACD&B to do a contract.
ACD & B was asked by Blok to develop a modern and engaging branding system that included the name, logo, social media assets and guidelines.
In addition, ACD & B has the task of running an integrated PR and marketing campaign to make Blok known to its target group.
Following continued growth, ACD & B has moved its offices from Cleckheaton to Sunny Bank Mills in Farsley to capitalize on its strong creative community.
CEO Chris Parkinson said, "Fortunately, the business has continued to grow organically. This is a testament to the team's hard work and working with clients like Blok and Altia, whose values, culture and ambitions reflect our own.
"Our customer-centric approach has fueled our growth and we are excited to partner with two forward-thinking brands to begin the next chapter of ACD & B after our move to Farsley."
Rob Sinclair, Altia CEO, said, "ACD & B quickly understood Altia's strengths and market challenges and expertly guided us into a creative approach that aligns with our brand positioning and business objectives.
"I'm really excited to be working with Chris and the team as they continue to surprise and challenge us."
Helen Phelan, founder of Blok, added, "From our first meeting with ACD&B, we have had great chemistry. They immersed themselves in our business and supported us with our branding and marketing.
"It's an exciting time to get started and ACD&B is the perfect partner to help grow the business."
Altia and Blok join ACD & B's growing client list after the agency added beauty retailer Justmylook, the Wakefield Trinity Community Foundation charity, and Pacc, a research-based selection and employee engagement consultant, in the first quarter of 2021.
:::
Digital marketing agency Spike aims to achieve a revenue growth target of £ 4 million over the next four years.
As part of the ongoing plans to expand the workforce, the Spike agency recently announced several new business wins and added Christian Wray as marketing manager.
Wray said: "In my previous company, I oversaw a period of rapid growth and expansion. The company grew from a small office with just 20 employees and nearly £ 1m in sales and grew to £ 50m during my time as Marketing Manager.
"I am very much looking forward to helping Spike achieve his goal of reaching £ 4 million in four years."
Duncan Colman, Director of Spike in Leeds, said he was delighted to have Wray on the team.
Colman said: "Christian has shown a wealth of experience that is suitable for the role, including the current position of growth in which we find ourselves as a company.
"It is exciting to add him to our team and we are very much looking forward to working with Christian in what is a crucial period of growth for Spike."
:::
Huddersfield-based textile weaver Antich & Sons has hired Leeds-based brand marketing agency Paladin to look after their brand and digital marketing.
Antich's business portfolio includes: Fine English Tailors – the only fabric in the UK that carries bespoke suit makers; English Tailoring Company – a contract weaver for some of the world's leading fashion houses; and a technical textile division that weaves preforms from carbon fiber and other high-tech materials.
Paladin will operate in all three business areas to increase brand awareness and attract new customers through brand development, digital marketing and PR.
"We are very excited to be working with Paladin," said David Antich, General Manager at Antich & Sons.
"It was important to us that we selected an agency that really understands what we are about and where we want to lead the business.
"It was clear that Alisdair and the team shared our ambitions and marketing knows how to get there."
Alisdair Straughan, General Manager of Paladin Marketing, added: "Antich is one of the last bastions of textile weaving in Huddersfield.
"They have a great tradition and a great purpose and that gives us a great marketing platform to tell their story from."
:::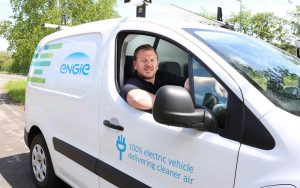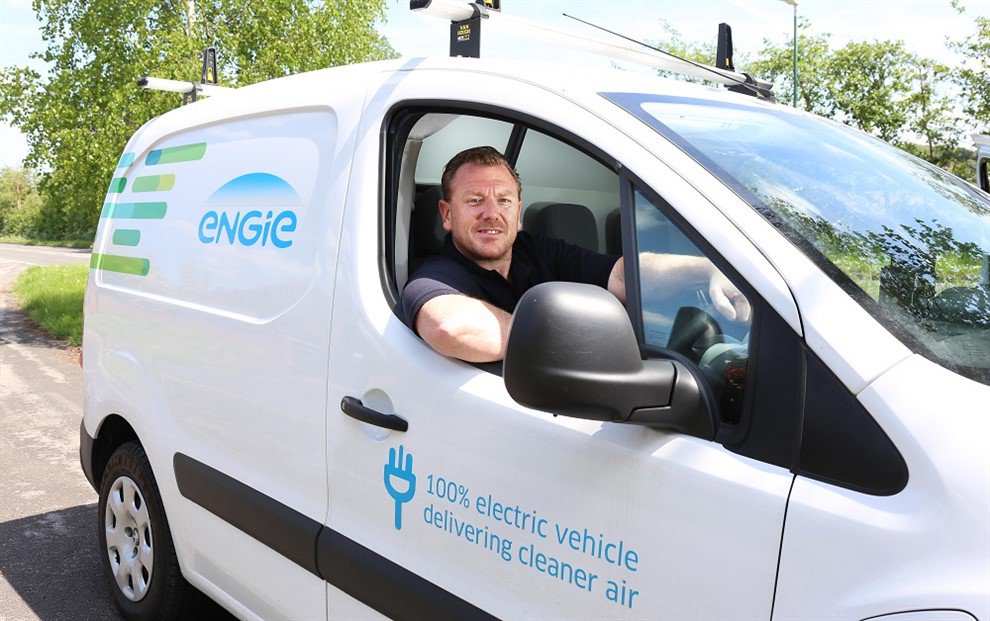 Leeds-based integrated PR agency Prohibition has been hired by energy and services specialist ENGIE to work across all of its business areas for electric vehicle (EV) charging.
With the appointment, Prohibition will provide strategic PR, paid, and organic social media support for the brand.
ENGIE's vision is to be known as the number one network for customer service and network reliability in the public and business markets.
Prohibition's targeted PR and social support will help define and expand the company's business-to-business offering, ENGIE EV Solutions, and the consumer-centric GeniePoint brand.
The agency's initial focus will be on increasing awareness and demand for EV offering in the workplace and positioning ENGIE as the partner of choice in B2B markets.
In the meantime, consumer work will focus on encouraging more consumers to use the GeniePoint public charging system, highlighting locations and building brand credibility.
Will Ockenden, director and co-owner of Prohibition, said, "ENGIE EV Solutions has the ability to offer a truly differentiated proposition in the marketplace and offer EV solutions that are built into free ENGIE products.
"That makes the job incredibly exciting and one where we can make a real impact through our integrated communications offering."
Simon Kendrew, Marketing Director at ENGIE EV Solutions, said: "The UK expects significant growth in EVs on the road in the coming years. Around 2 million are expected by 2025.
"The availability of an effective charging infrastructure is the key to this rollout and will consist of a mix of private, business and public charging facilities.
"ENGIE is well positioned to meet this demand. To achieve this, it is important that we have the right partners, including Prohibition."
ENGIE's current network includes 400 quick chargers and 200 quick chargers across the UK, including nearly 200 in Morrison's superstores and more than 70 with local authorities in car parks and sports centers.
A contract was recently signed to provide 600 charging points in Premier Inn hotels.