Property consultancy publicizes re-election of managing accomplice and senior appointment
x
Register for free to get the latest news straight to your inbox
to register
An Ashby real estate consultancy has announced the re-election of its managing partner and appointment as a senior.
Fisher German, with two offices in the city including headquarters, has confirmed the re-election of Andrew Bridge as managing partner, who will lead the business for an additional three years from April 1, 2022.
The company has also invited Associate Director Helena Tibbitts, who is based in Ashby, to join the partnership starting October 1 of this year.
Bridge became a managing partner in April 2019 and will complete his first three-year term in March 2022. It remained unchallenged for a second term and received overwhelming support from the broader partnership.
He said: "When I became managing partner in 2019 and worked closely with the broader partnership, I quickly started executing our big agenda, including a new strategic direction and support for visions and values.
"Negotiating our way through the pandemic was a challenge, but with the dedication and dedication of our colleagues, we have stuck to our ambitious plans and I look forward to the company seeing these benefits in my second term."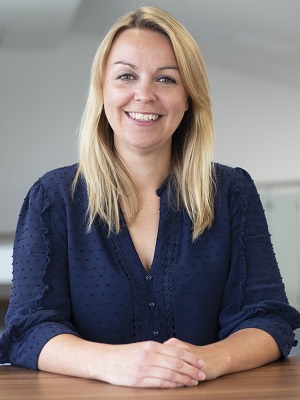 Tibbitts will join the partnership on the recommendation of the Senior Partner Group, which oversees the company's Pathway to Partnership program, which aims to prepare associate directors to succeed as partners and corporate leaders.
She joined Fisher German in 2006 and heads the Rural and Residential Valuation Team. She specializes in appraisals for a number of purposes including lending, taxation and marriage, and residential, agricultural and development property appraisals.
Tibbitts said, "I am absolutely thrilled to be joining the partnership. The company has seen tremendous growth since I joined in 2006 and I look forward to doing my part in the future of the company. "
Fisher's German senior partner Tim Shuldham, who will step down from his position after leaving the partnership earlier this year, congratulated Tibbitts on his appointment to the partnership.
He said: "Helena has shown the leadership, professionalism and technical experience expected of those entering into the partnership and I congratulate her on this outstanding achievement.
"It was a privilege to represent the partnership as a Senior Partner, and I particularly enjoyed seeing how many talented people at Fisher German have been promoted during my time in that position."