Folks: Vantage Constructing Consultancy; Ball & Berry; Castles & Coasts HA; Orchard Care Properties; Luma Advertising
Vantage Building Consultancy's five year growth plan continues with the appointment of Steffen Backer-Rowley to the Manchester team.
Backer-Rowley has joined the company as Senior Surveyor and Project Manager.
He joins from Paragon BC after previously serving as a project manager for Bond Davidson and Links.
Paul Wood, Director and Founder of Vantage Building Consultancy, said: "We were looking for the right people to join our experienced team – Steffen fits the bill perfectly. With a lot of experience, he will do the team an honor.
"Despite the COVID-19 background, we are committed to investing heavily in the business and our people are a big part of that.
"Customer satisfaction is key at Vantage and our plan has always been to balance our needs with those of our customers.
"Together with new employees, we are developing an improved IT system, a new website and a clear commitment to sustainability. 2021 will be a busy year for the company. "
With offices across the UK, Vantage specializes in office, retail and warehouse decay, project management, measurement surveys, CDM and TDD.
:: ::
Respected inspector Ball & Berry has expanded its Manchester office with the appointment of a new building control survey assistant.
Charlie Huteson will support the Ball & Berry team in the Northwest as it serves the growing demand across all sectors.
Charlie has a background in residential building control, most of which was acquired with East Lindsey District Council, and brings with him a wealth of knowledge, enthusiasm and ambition.
Despite the shrinking economy, the construction industry is bucking the trend with sustained growth. With Charlie's appointment, he will help the team run new projects in the area, from education, healthcare, and industrial projects to domestic projects where homeowners expand their homes and adapt them to their new circumstances.
Charlie said, "I look forward to working quickly and learning from the expertise within the company. The pandemic continues, but there is real commitment here to delivering the highest quality projects in the best possible way for Ball & Berry customers and employees. I know that I can use my skills and develop my career here.
"With my background in residential development, I will be involved in commercial and industrial projects under the guidance of real experts. I was interested in construction at a young age and was encouraged and mentored in this position by my father and uncle – both professionals in the industry. Ultimately, I hope to advance to Ball & Berry. "
The Director, Paul McNeill, said, "Charlie is a talented person with strong experience and an instinctive understanding of building. His expertise and enthusiasm will be invaluable to us as we continue to grow the company.
"We are busier than at this time last year and have recruited and even opened a new London base since the pandemic started. New projects land in the double-digit range every day and we look ahead with determination and proactivity. "
Currently, in his third year of college, Charlie will be pursuing his BA Hons Level 6 Building Control Degree sponsored by Ball & Berry.
:: ::
The Castles & Coasts Housing Association (CCHA) has strengthened its board of directors with four new appointments.
The organization, which owns and manages more than 7,000 homes in Cumbria and the north of England, has added Helen Forsyth, Amber Hill, Erica Morriss and David Williams to its board of directors.
The new additions, along with the currently seasoned board members, will help advance an exciting new vision for the company as it nears the end of its current corporate strategy.
Helen Forsyth has worked in the third party, public and housing sectors for more than 40 years. She recently retired as the director of a rural housing association in Scotland, where she worked for 13 years. In addition to her work at Castles & Coasts, she is Chair of the Scottish Federation of Housing Associations and Vice Chair of the South of Scotland Enterprise Agency. She has worked in both rural and urban settings.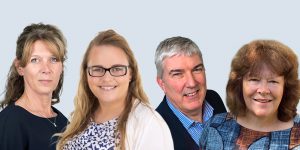 Amber Hill is a qualified chartered accountant and currently provides auditing and accounting services to the northeastern SMB market. She advises clients on the use of technology to increase efficiency and create a strong control environment. Amber is also a trustee for Newcastle Carers and Groundwork North East.
Erica Morriss has had a career in corporate banking spanning more than 30 years, providing valuable experience in many areas such as business strategy, change management, customer service improvement and talent development. She also has a solid understanding of financial oversight and risk. She is already a board member of Healthwatch Cheshire, Vivo Care Choices, Trustee of Citizens Advice Cheshire, and Partner Governor of the Mid Cheshire Foundation Trust.
David Williams joins Castles & Coasts after holding a number of senior positions in the housing sector over the past 25 years. He is a highly experienced real estate professional and a member of the RICS who has conducted key development programs and managed strategic portfolios for asset management and real estate compliance. He also has extensive experience in mergers, acquisitions, regenerations and building maintenance teams.
Stephanie Murphy, General Manager of CCHA, said, "We are excited to have Helen, Amber, Erica and David join the Castles & Coasts non-executive team.
"Our search to strengthen the skills of our board after the resignation of some very experienced members was nationally oriented and met with great interest from exceptional candidates. We are excited to have four fantastic new members appointed, each with a wealth of knowledge, variety of thoughts and a new perspective. "
:: ::
Thornton Hall & Lodge Nursing Home in Cosby, Liverpool, is under new management.
Anthony Byrne is part of the Orchard Care Homes portfolio of specialist nursing homes and takes on the role of Home Manager at Thornton Hall. He has 20 years of experience in the care sector.
Anthony started at Bupa as an activities coordinator and soon worked his way up to general manager of a large nursing home with 150 beds and multiple locations.
Having worked in the health and welfare sector for many years and having acquired a wealth of knowledge, Anthony has built an excellent reputation for working with local authorities and CQC partners.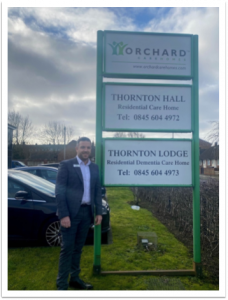 He said, "Being able to interact with Thornton Hall & Lodge Care Home and deliver a high level of person-centered care that really changes the lives of residents is our primary focus. Orchard's ethos of taking a community-based approach to the operation of every nursing home drew me to this position initially, and I look forward to maintaining it. "
Tracy Johnson, Orchard's North West Area Operations Manager, said, "We are delighted to have Anthony on board to support residents and lead the Thornton Hall & Lodge team. With his wealth of experience and specialist knowledge, as well as his commitment to the best possible quality of care, both residents and employees will benefit immensely. "
Orchard Care Homes operates five specialty homes in the northwest including Green Park, Langfield, Penwortham Grange & Lodge, Thornton Hall & Lodge, and Three Bridges.
:: ::
Manchester marketing agency Luma Marketing has expanded its team with the appointment of two new copywriters, Jen Potter and Luke Shelbourn.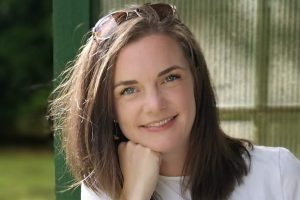 Luke and Jen, along with Graduate Eleanor Dailey, bring the team to seven marketing and communications professionals. Customers include real estate and service companies such as Placemarque, Medlock FRB, Women into Construction and Commtech Asia.
Jen worked for 10 years as a chartered town planner at WSP – formerly Indigo Planning. After honing her writing skills in creating meaningful planning statements and reports, she brings her deep knowledge of the real estate and construction industries to a wider audience.
With over eight years of communications experience, Luke has honed his skills at Barclays Bank, the charity for young people, and is a freelancer. He specializes in sharp copies that improve search engine optimization and encourage action.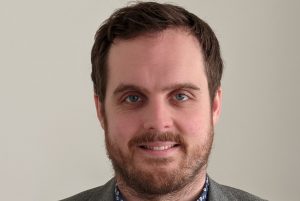 Lucy Lomas, Founding Director, said, "High-quality writing is more important than ever to publicize our clients, especially online.
"We choose our team members just as carefully as we attract great customers and do a good job. We couldn't be happier with Jen and Luke's combined approach. Your appointment is a significant moment for Luma as we grow and evolve. "