Actual property consultancy turns into worker owned
x
Register for free to get the latest news straight to your inbox
to register
The real estate consultancy Hollis with offices in Birmingham, Leeds, Liverpool and Manchester has developed from a limited liability partnership to an employee-run company.
The 450-employee company, which advises the majority of the UK's largest institutional landlords, as well as public and private investors, users and developers across Europe, will climb straight into the top 50 largest employee-owned companies in the UK.
Hollis is now majority owned by Hollis Global Trust Company on behalf of its employees.
Senior Partner John Woodman will continue in his current role with a new title as Chairman, with previous Managing Partner Alex Brown changing the title to Managing Director. All remaining partners will serve as directors.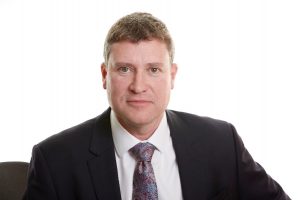 Hollis, which had sales of over £ 40 million for the year ended April 30, 2021, has 20 offices in the UK, Ireland, Spain, Germany and the Netherlands.
Woodman said, "Hollis has always prided itself on being independent and a company that creates opportunity and supports the development of its team. Over the past few years, we have had to consider the future of Hollis and its ownership to ensure that there are plans for a sustainable future that enable continued opportunity, evolution and succession, and protect our customers. This step enables everyone who has built and developed Hollis over several years to participate in the future growth and success of the company. We are firmly convinced that the introduction of the EOT structure will have a positive effect on the company's ability to grow. "
Brown added, "We have a unique, independent culture and this move will help build on that and put Hollis in the best possible position to meet its future growth goals. The new structure will give all employees the opportunity to participate in the company's success and to secure the long-term future of the company for our customers, many of whom we have worked with right from the start. The introduction of the EOT reaffirms our commitment to all employees in this business and the importance we attach to our "one-team" culture. The benefits that employee ownership can bring to businesses are widely recognized, including improved employee engagement and wellbeing, and better business performance for us and our customers. "